As an assistant accountant, your daily activities consist of compiling annual accounts, preparing tax returns, checking or processing administrations and providing forecasts and budgets or interim figures. Although each of these activities entails its own challenges, the best thing to do is provide clients with targeted advice about the future and discuss, for example, investment decisions and financing decisions.
After all, the added value of an (assistant) accountant does not lie in compiling the annual accounts, which often contain outdated information, but in proactively thinking along with the customer. The appreciation you get for that is priceless.
Where advice pieces in the past were substantiated with Excel Sheets or Word Documents, we now do so with a dynamic Dashboard that is understandable to everyone.
New features
At the beginning of this year I described that we cannot look into the future and not know whether Max would take his 2nd world title this year. Although I still don't have a crystal ball, we now know that things must go very strange if this is not the case in a few weeks. I also described that – as a sparring partner and with the help of our AAme Dashboard – we can provide future-oriented advice. The past 7 months there have again been a lot of developments and we are proud to announce that we can present a renewed Dashboard to you. This renewed dashboard has a number of new functionalities:
With the new dashboard you are able to keep an overview of the outstanding debtors and creditors of your company. Do you want a quick overview of what you still have to pay to your suppliers or receive from your customers? This overview rolls out of the dashboard at the touch of a button.
Do you see an amount on the office expenses account, but want to know what this item actually consists of? From now on you can consult the ledger movements, so that you can monitor your administration better in the future.
You can choose to keep the figures up to date once a month, but in future you can also choose to present the figures only once a quarter.
You can build in automatic alerts so that you receive a warning if, for example, you have incurred the same amount of costs as a previous period. This way you keep control of the costs.
There is an option to make comprehensive profit and loss statement, balance sheet and cash flow forecasts. In this way you can continuously monitor whether certain targets are being achieved and you can make a decision about, for example, taking out or repaying loans or you can assess whether there is room for new staff.
Of course, the possibilities as described in my previous blog are also available. The renewed dashboard can also still recognize when, for example, you have invested too little to qualify for investment deduction, or when there is a high profit expectation and requesting a provisional assessment for corporate tax or income tax can be useful.
Would you also like to use the AAmezing Dashboard?
Please contact me (maurits@aame.nl) or one of my colleagues (accountants@aame.nl).
The coffee is ready!
---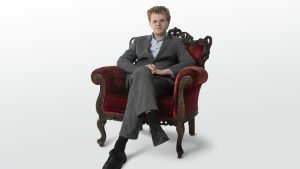 M.M.C. (Maurits) Verhoef
Relationship Manager (present: mo. to fr.)
+31 (0)15 820 00 40
+31 (0)6 42 17 68 43
maurits@aame.nl
https://nl.linkedin.com/in/maurits-verhoef-41a96094