Director-major shareholders (DMS) must normally adhere to the customary wages, on which wage tax is paid. The usual annual wage for 2020 is € 46,000.
Due to the corona crisis, the Dutch government has eased the rules surrounding the customary wage. If the DMS expects a lower turnover this year, less wages may be paid or wages may even be suspended.
No prior consultation with the Dutch Tax Authorities is required about this. Afterwards, the DMS must demonstrate that less wages have been paid due to loss of turnover.
At the end of the year, the DMS only knows what the actual turnover will be in 2020.
Ultimately, the Dutch tax authorities determine what the customary wage should have been for 2020. The DMS may then still have to pay the deficit to him-/herself and pay wage tax on it.
AAme Accountants & Belastingadviseurs B.V. and AAme Salarisadviseurs B.V. can advise you about your customary wage in 2020.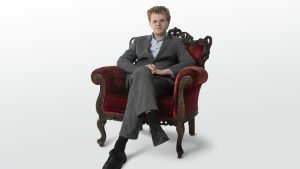 M.M.C. (Maurits) Verhoef
Assistant Accountant (present: mo. to fr.)
+31 (0)15 820 00 40
+31 (0)6 42 17 68 43
maurits@aame.nl
https://nl.linkedin.com/in/maurits-verhoef-41a96094