Every year there are changes in the wage tax legislation and 2022 is no exception. Below you will find the most important changes with regard to the wage tax in 2022.
Salary criteria 30% ruling
The salary criterion for the 30% ruling is being indexed every year. The annual taxable wage for an employee must be at least the following:
30 years or older: € 39.647,00
Younger than 30 years incl. Master degree: € 30.001,00
Salary criteria highly skilled migrants
The salary criterion for the highly skilled migrant ruling is being indexed every year. The monthly wage excluding holiday allowance must be at least:
30 years or older: € 4.840,00
Under 30 years: € 3.549,00
Reduced salary criterion: € 2.543,00
European Blue Card: € 5.670,00
Please note that the 30% ruling is part of the monthly salary criterion.
Volunteer allowance
The maximum volunteer allowance will remain unchanged in 2022, namely:
€ 1.800,00 per year; or
€ 180,00 per month
Changes regarding car addition
The addition for electric cars is 16% up to a maximum amount of € 35.000,00. In case the maximum amount is being exceeded, the addition for the remaining amount is 22%.
Work from home allowance
As of January 1st, 2022 there is a specific exemption for the work from home allowance of € 2,00 per day. If the employee works partly from home and partly at the office on the same day, the employer is only allowed to payout one tax-free allowance: work from home allowance or the travel allowance. Both tax-free allowances in one day are not allowed. For more information regarding the work from home allowance, we kindly refer to our earlier blog.
Questions about wage tax?
In case you have any questions regarding the above, you can contact our advisors via telephone number (015) 215 88 15 or via e-mail info@aame.nl.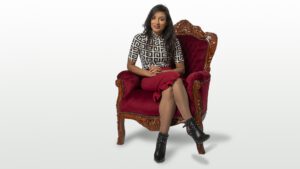 S.S.X. (Shiromani) Sardjoe
Director of Salary Advisers (present: mo. to. fr.)
+31 (0)15 820 00 70
+31 (0)6 41 73 17 27
shiromani@aame.nl
https://nl.linkedin.com/in/shiromani-sardjoe-660982a